Are you also a health conscious individual? Are you also lacking a healthy diet or don't have time to eat healthy veggies and fruits? Do you need a supplement that can fulfill your daily nutritional deficiency and boost your health?
If these are the condition with you then Organifi Green Juice is just what you are searching for. Organifi Green Juice is a popular meal replacement daily drink that promises to boost your immunity and overall health. This Organifi green juice review is all about researching the claims made by it. So, let's get started.
What is Organifi Green Juice?
Organifi Green Juice is an amazing green superfood drink that is promoted as a daily meal replacement supplement to equip ourself with essential nutrients that we lack in our daily diet.
The supplement is formulated with 11 organic superfoods that includes vital veggies, fruits, herbs and grasses. The ingredients are used in dried form therefore they doesn't loses their nutrition in formulation.
The supplement is a rich source of vitamins, minerals, antioxidants, probiotics and digestive fiber. Organifi's green juice is 100% safe for vegans and it is free from preservative, dairy and GMOs.
Ingredients of Organifi Green Juice?
As mentioned above, all the ingredients are used in dried form that doesn't loses its nutrients. Here is the list of ingredients used in the formulation.
Wheatgrass – Rich in chlorophyll, this ingredient helps in cleansing and regenerating the blood
Moringa – This ingredient helps in strengthening cell walls along with preventing cardio disease and diabetes
Spirulina – Spirulina is a rich source of iron, calcium and protein that promotes strength and energy
Chlorella – It is an algae that helps in reducing body fat and inflammation
Matcha Green Tea – This ingredient act an antioxidant that helps in reducing appetite and stress
Coconut water – High in potassium, coconut water is known as a natural energy drink that also detoxify your liver and kidney
Ashwagandha – It is an adaptogen that helps in lowering your blood pressure and improving your immunity and mental focus
Beets – It is a rich source of manganese and folate that helps in reducing the risk of cardiovascular disease
Turmeric – Turmeric is known as an antioxidant, anti-inflammatory and antiseptic agent that helps in cleansing and boosting immunity
Lemon – Lemon is claimed to be added in the ingredient list due to its appetite suppressing feature
Mint – Mint helps in providing relief from cramps, insomnia and indigestion
Pros & Cons
Pros
It is formulated with 100% natural ingredients
The supplement has a good berry taste
It promises to boost energy and stamina
Easy to use, just mix and drink
It is packed with all essential nutrients
The supplement does not posses any side effects
The company offers money back guarantee to unsatisfied users
Cons
It contains caffeine that might not be suitable for few individuals
For better results you need to be consistent
Side Effects of Organifi Green Juice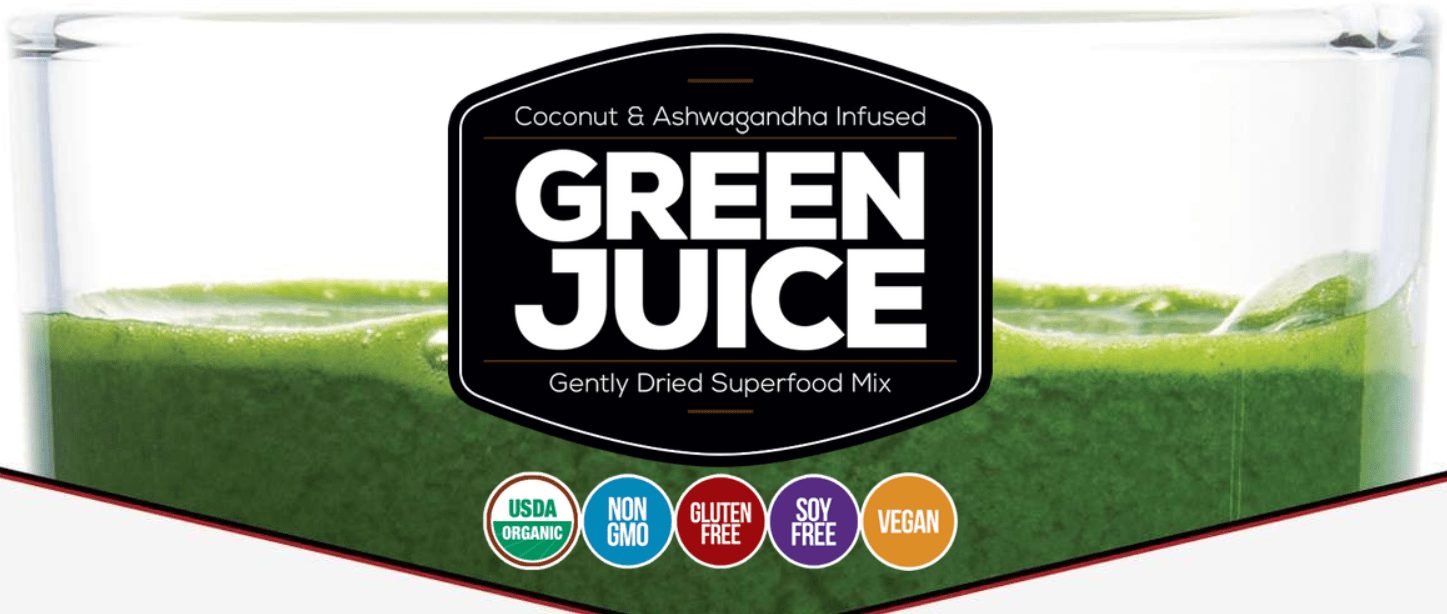 Most impressive thing about this supplement is that it does not carry any sort of potential side effects due to its natural ingredients that are safe.
Although, the manufacturer issued some precautions that recommended to avoid using this supplement if you are suffering with any serious health concern.
In some cases, this supplement might lead to temporary nausea, bowel movement and stomach upset that are automatically disappeared after few days.
Where to Buy Organifi Green Juice?
You can easily find this Organifi green juice on stores like GNC, Amazon and Walmart, but it is always recommended buy it from the official website only. Buying from the official website ensures that your are delivered legit product along with availing all available discounts and offers.
Final Thought On Organifi Green Juice Review
Organifi is a popular brand in manufacturing quality nutritional supplements and Green Juice is one of the quality addition in the market by Organifi.
I have gone through various aspects to research about this supplement and there is no doubt that it is perfect green superfood drink that has quality superfood ingredients, good taste, various health benefits and most importantly, it is affordable.
The supplement is also acclaimed by its users who have rated it impressively on various platforms. Overall, if you are serious about improving your health, you should opt for Organifi Green Juice.